Thank you everyone for your support on September 17th!
As a Brockton Councillor-At-Large since 2006, I have worked hard to represent all residents and business owners. I have brought forward new ideas and provided strong leadership. In 2008, 2014, 2017 and 2019, I have served as City Council President.
Today, I'm proud to announce my Candidacy for Mayor of Brockton. 
Endorsements from:
IBEW Local 2222
Brockton Firefighters Local #144
Professional Fire Fighters of Massachusetts (PFFM)
Plumbers & Gasfitters – Local 12
Iron Workers Local 7
Carpenters Local 723
Plymouth/Bristol Central Labor Council
Brockton Police Patrolmen's Association
Carpenters Local 346
Brockton Building Trades
The Brockton Firefighters Relief Association
I am proud to announce that I have decided to run for Mayor of the City of Brockton. I believe that my 14 years on the City Council, as a Councilor-At-Large, has provided me with the necessary experience and proven leadership to serve the City.
We need your help. If you would like to contribute to the campaign, we are always looking for help: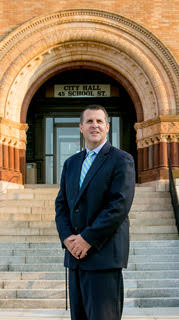 "A father, a husband, a concerned citizen."