THANK YOU Brockton Voters. I am truly honored to have been elected the next Mayor of our City!
Endorsements from:
IBEW Local 2222
Brockton Firefighters Local #144
Professional Fire Fighters of Massachusetts (PFFM)
Plumbers & Gasfitters – Local 12
Iron Workers Local 7
Carpenters Local 723
Plymouth/Bristol Central Labor Council
Brockton Police Patrolmen's Association
Carpenters Local 346
Brockton Building Trades
The Brockton Firefighters Relief Association
United Food & Commercial Workers – Local 791
Roofers & Waterproofers – Local 33
Bricklayers and Allied Craftsmen – Local 3
Laborers – Local 1162
Heat and Frost Insulators and Allied Workers Union Local 6
Painters & Allied Trades District Council 35
I am proud to announce that I have decided to run for Mayor of the City of Brockton. I believe that my 14 years on the City Council, as a Councilor-At-Large, has provided me with the necessary experience and proven leadership to serve the City.
We need your help. If you would like to contribute to the campaign, we are always looking for help: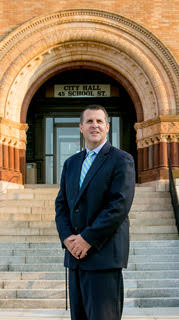 "A father, a husband, a concerned citizen."